Meet Riley ... the German Shepherd who stole our hearts and changed our life forever.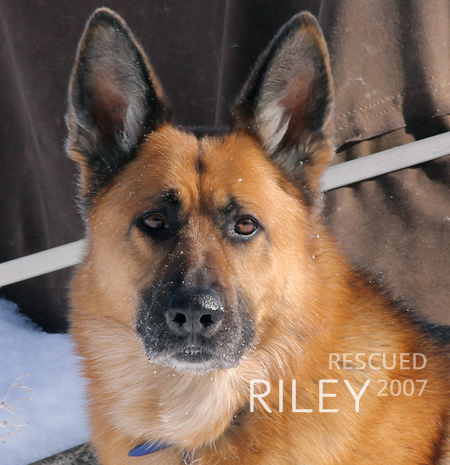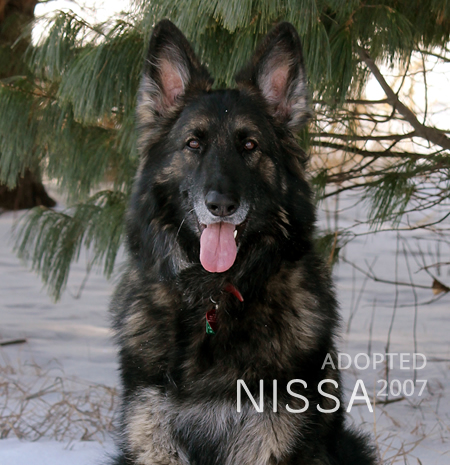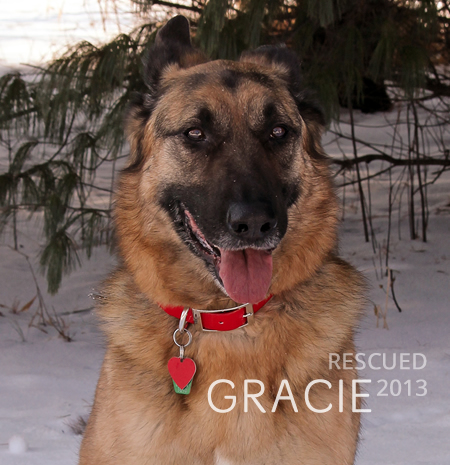 For those who LOVE GERMAN SHEPHERDS
and the SHEPHERDS who love us
WHAT IS RILEY'S PLACE?
A place for those who love German Shepherds and the Shepherds who love us!
Dedicated to educating people on dog behavior and training, health and safety, rescue and adoption.
Founded and maintained out of our love and dedication to the German Shepherd breed.
A place for all dog parents to learn, discuss and share information with one another.
RILEY'S PLACE IS NOT
As much as we wish we could and one day hope we're able to, Riley's Place currently does NOT provide rescue, adoption or foster care services, recommend nor endorse specific rescues or shelters.
If you're looking for these services, contact your local shelter or rescue for assistance, they're best equipped to help you. You can locate breed specific rescues (rescues that deal with your specific breed of dog) by Googling for them using your location.
Favorite Dog Quotes
"They are your friend, your partner your defender, your dog. You are their life, their love, their leader.
They will be yours faithful and true to the last beat of their hearts. You owe it to them to be worthy of such devotion."
"Those who believe that dogs don't have a soul ... have never looked into the eyes of a German Shepherd."
~ Authors are Unknown
---
Dog Logic Simplified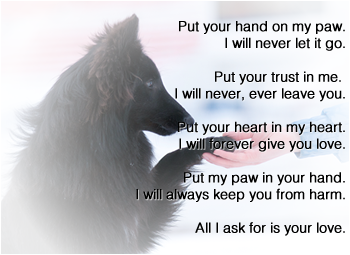 ---
Your Dogs are Important to Us!
When you submit comments for our blog, I respond as soon as I possibly can. I work a full-time job plus overtime and also run my own web design business which all takes approximately 100 hours per week of my time. I also need to spend time with my family and my own dogs.
I have *never* not responded to a request for input, feedback or help but sometimes my responses take longer than any of us would like. So far no one's complained (thank you!) but I do feel bad that I'm not able to reply more quickly.
Before you submit comments on any of our dog blog topics or our contact form, please read and understand my Help Disclaimer to avoid misunderstandings regarding response times and other important information.
View all Dog Blog topics!
Scroll down for popular topics from our blog.
Our blog backlog is found at the very bottom of our website.
Most Recently on the Dog Blog
---
Symmetrical Lupoid Onychodystrophy
Riley has SLO so this topic touches our hearts deeply. German Shepherds are prone to SLO and we want to make sure you know about it!
GERMAN SHEPHERD HEALTH RESOURCES
Courtesy of the German Shepherd Home website comes a phenomenal list of health topics to assist you when your German Shepherd experiences health problems is the German Shepherd Health Index.
Remember to *always* check with your veterinarian *before* proceeding with any treatment on your own!
Read Before You Feed
Riley's Place feeds our FurKids a raw diet but not everyone chooses this for their dogs. Choosing a good commercial food for your dog should be taken very seriously. Your dog can suffer tremendous health problems & your vet bills can add up fast if you don't feed a good quality food.
Please click over and review this Grade Your Dog Food link for a great reference to help you choose a good quality food! Those who already feed a manufactured diet would do well to review this as well. To help keep you current on dog food recalls here's a link to the Dog Food Recall page on the Dog Food Advisor website.
More from Our German Shepherd Dog Blog
Learn About and Discuss SLO
Education Before Vaccination