Help Support Riley's Place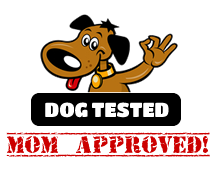 I went back to 2007 (the year Riley came to live with us) and picked out all our favorite dog-related products we'd purchased through Amazon.com. I left out the ones I considered to be unsafe, failures or uninteresting to either the Riley's Place dogs or myself. The remaining favorites are listed here and although I can't guarantee you and your dogs will enjoy them or find them as useful as we have, we feel they're worth being in our store.
You can help support Riley's Place by purchasing these products through our website. It doesn't cost you even one penny more to purchase this way and throws some loose change into our website account which helps keep our website running so we can continue to share with our friends and their dogs. Thank you for supporting Riley's Place!
Dog Health & Safety
Feeding Your Dog

Understanding Dog Behavior

Just Dog'gon Good Reads

Favorite Supplements for Dogs

Favorite Calming Aids for Dogs

Favorite Dog Toys

Mom's Favorite FurKids Helpers

Make Dog Training Fun!

Favorite Leashes Dog Harnesses